Here are a few more I loved by Bethany at
Dwellings by

Devore

.
First up a vintage dresser redo (Is it really vintage? I don't know, but I do know that my grandma has a dresser almost exactly like this, and if grandma has it, it's vintage, honey). I love how she mixed it up with the black and white, and I think the drawer pulls are so unique!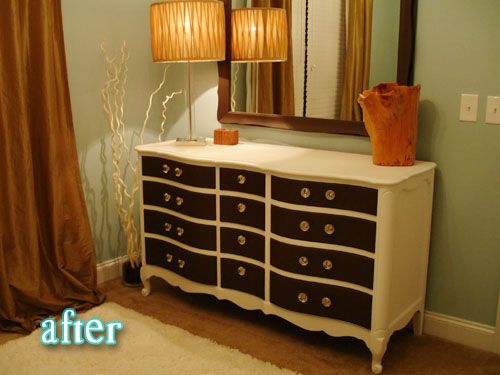 This was Bethany's husband's beat-up old desk. It needed some TLC, and for the cost of paint and $5 for a recovered thriftstore chair, she's got herself a brand new desk. I like how she added the cork tiles in the middle, to break up all that white. Thanks Bethany! Check both projects out HERE.