Here are a few more
redos
from Jamie, who you may recall had previously fixed up the exterior of her house that was being eaten alive by junipers. 
 This before kitchen had some unique features, like that lone
fluorescent
bulb pretending to be a light fixture and a floor tiled in brown and more brown. 
 She fixed it up with some creamy paint and new pulls for the cabinets, new flooring, lighting,
countertop
and
backsplash
. Looks great!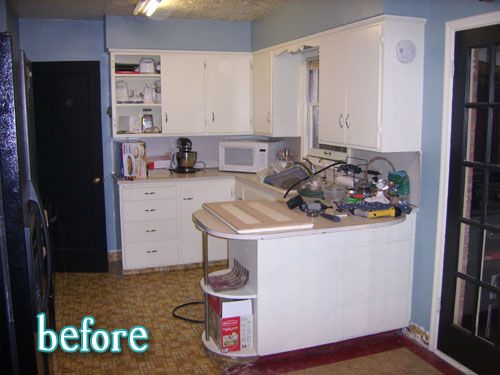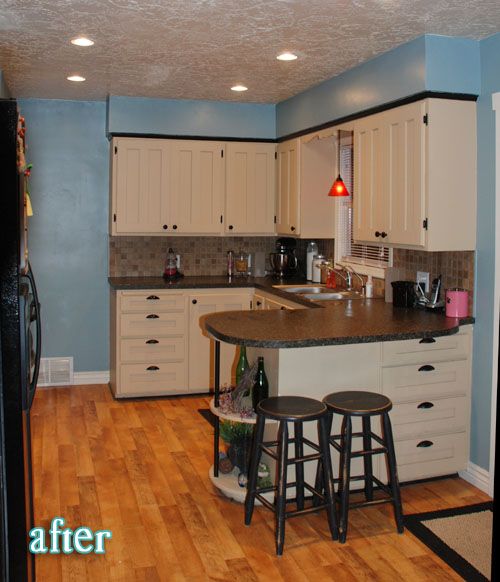 And here was her spooky laundry room before, a room I probably wouldn't set foot in without wearing rainboots and carrying a hammer to smash spiders. (Although her before washer and dryer are way cooler than my current set, and her after set is even better! No fair!)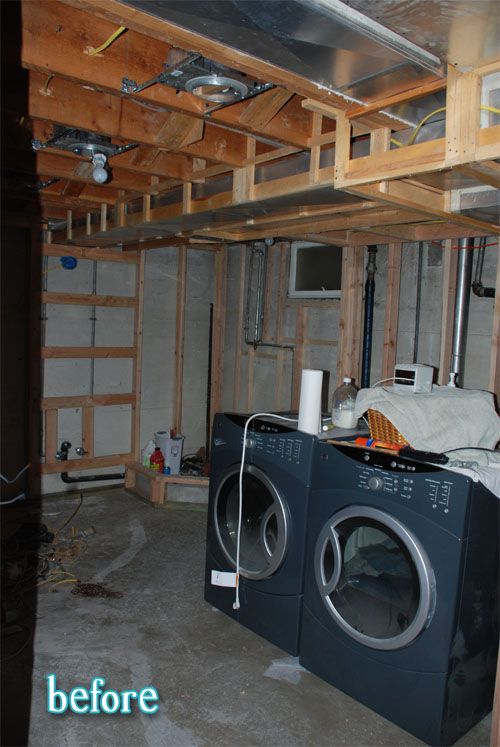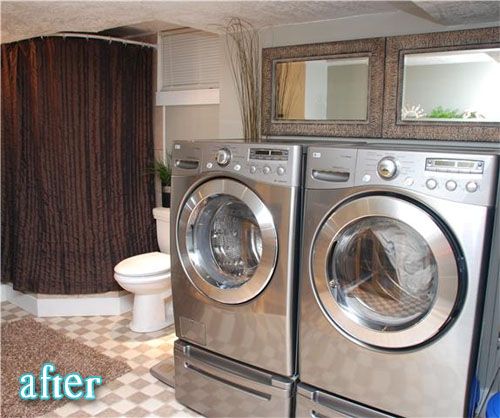 De-spookified and looking good! Thanks Jamie!