Rebecca
at
Older and 
Wisor
has done the impossible. The seemingly impossible, at least for me. She has redone her entire house, top to bottom, inside and out. Within a year.
Check out her post HERE to see ALL the pictures, but here are a few of my favorites.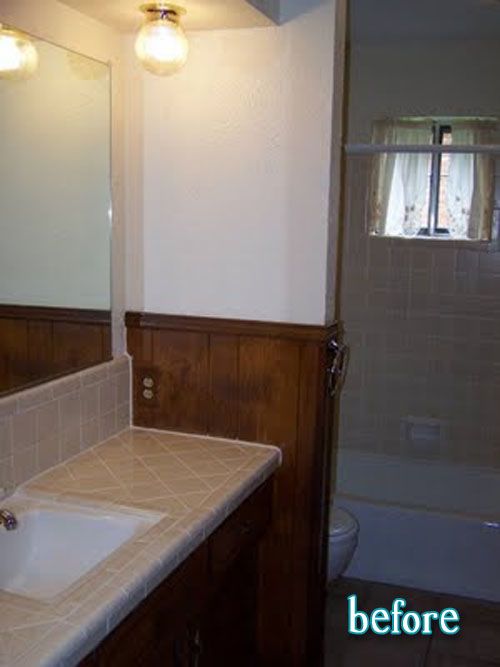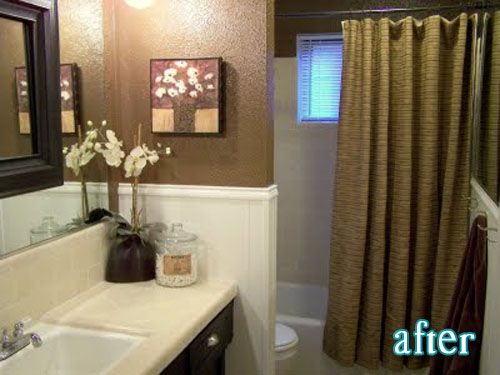 It looks like custom wainscoting, but I think they simply painted over the paneling that was already there.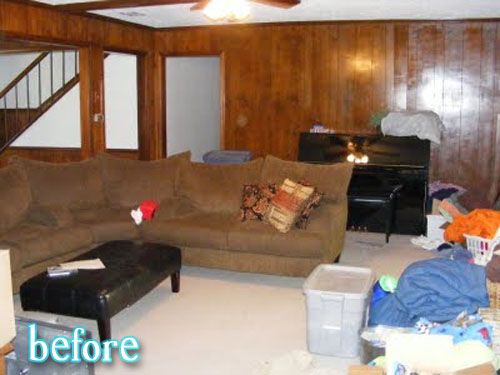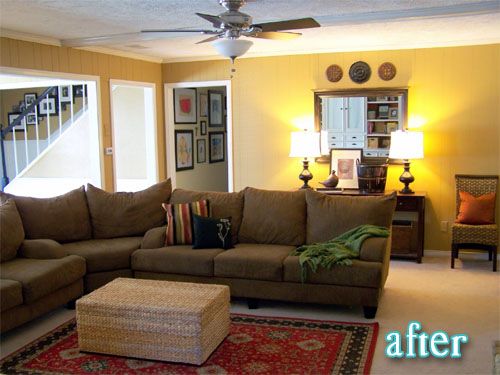 Once upon a time, this dark, depressing, coffin-like surrounding yourself in wood paneling thing was all the rage. Why, I don't know. Probably someone tried it out once on accident and everyone else copied it and next thing you knew it was panel-palooza everywhere you looked.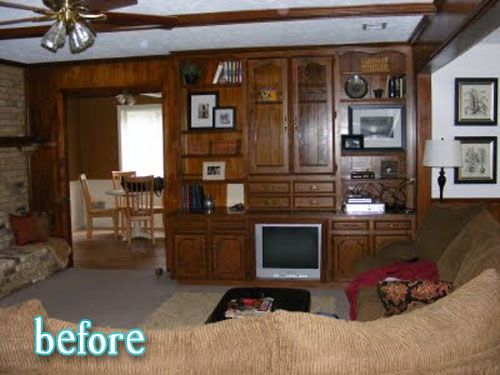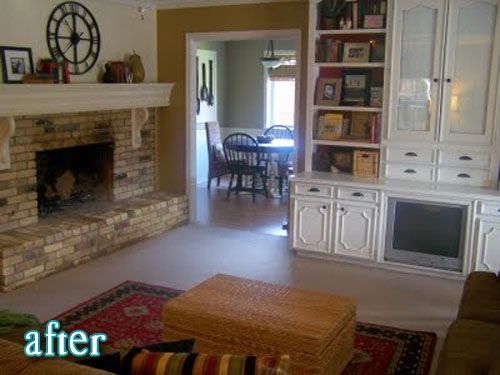 But oh, with the white! It's a whole new room! I love the mantel over the original bricks, so homey! What I love is her ability to create a cohesiveness in the entire house. That trait seems to elude me. Can someone teach a class or something?
And the Grand Finale!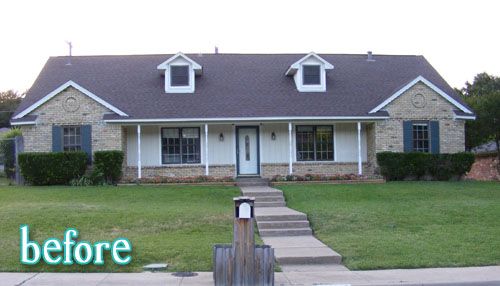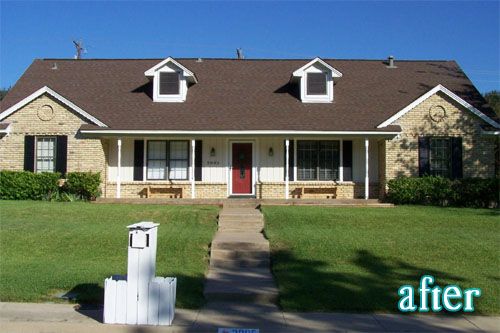 (Let me just tell you, these exterior before and afters are my FAVORITES! If you have one, what are you waiting for? Send it to me!)
Wonderful stuff
Rebecca
, I don't know how you do it!