Chapter One: 
 Beckie from
Infarrantly

Creative
got herself this old chair from Salvation Army. She sanded it down and painted it
Heirloom
White. She tore apart the cushions and used the fabric
pieces
to make a pattern,
restuffed
and recovered it with some snazzy fabric from
JoAnn's
.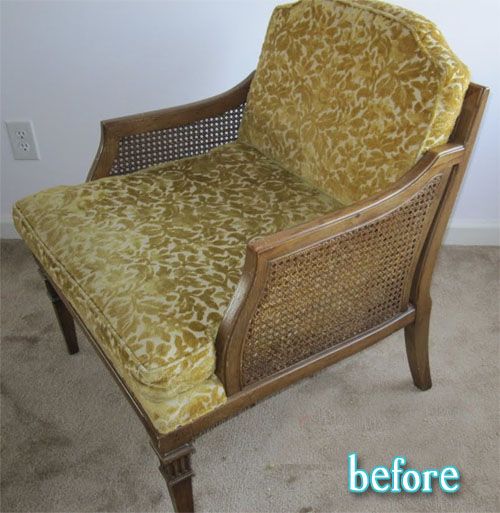 Chapter Two:
It looks great!

The End.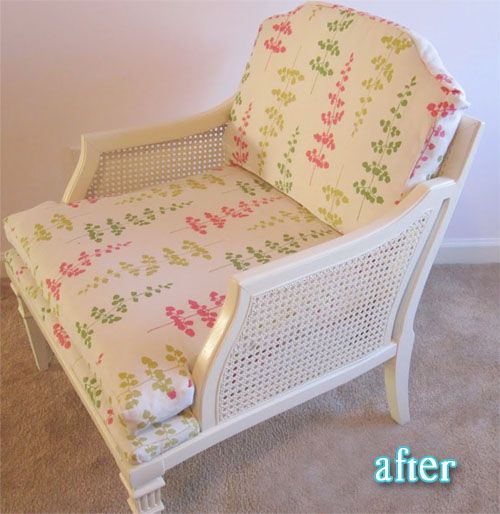 But wait! That was not the end. Beckie was unsatisfied with the creamy Heirloom White next to the bright white colors already in the bedroom and the
off-white color
of the new fabric. Her only options were to go bold or go home.
So she went bold.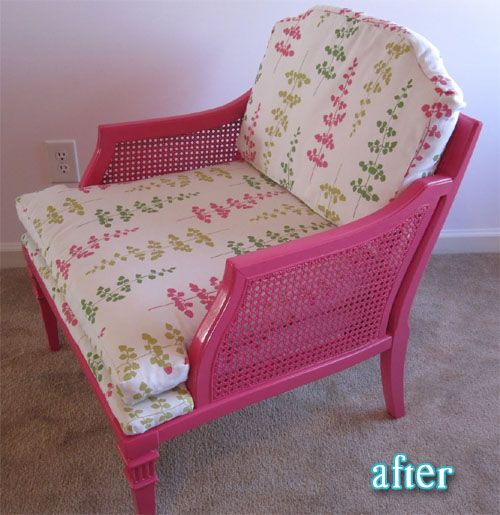 It was a controversial choice, but I personally LOVE IT. That's right, I said it in all caps, and I'll say it again: I LOVE IT! See more HERE.
or is it???