Holy smokes! Thanks for the love! I was honestly stunned when I opened my email and saw all those supportive comments! You guys are the coolest. Pity party is officially over!
On to business.
Here is a table redo I loved. The after looks so high end, like something you could easily find in Pottery Barn. And good thing too, because Pottery Barn was actually the inspiration behind this makeover by Lisa from Popcorn Served Daily.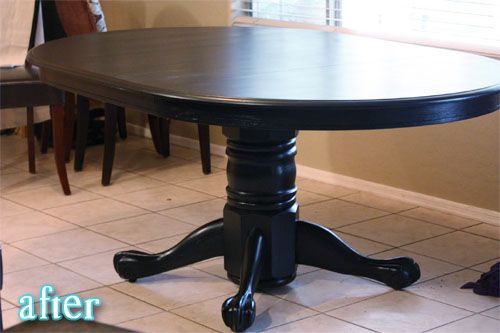 And styled here with some simple vases and mixed chairs. Love this!