Raquel from
The Glamorous Life
had an outdated kitchen that wouldn't quit. Red walls? Check. Wallpaper border? Check. Tile c
ountertops
? Honey oak cabinets? Florescent lighting? Check,
Checkity
, Check.
So she gave her kitchen a complete overhaul, and it looks fantastic! My favorite things are the green tile backsplash, the wall opened up into the dining room and the fact that the stove-top is no longer right in the middle of the countertop peninsula. What is that?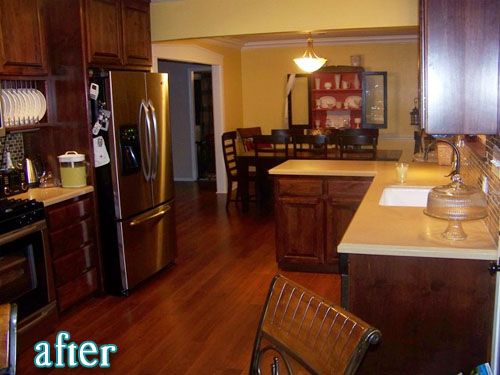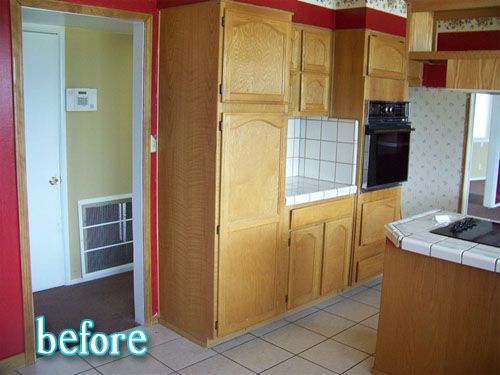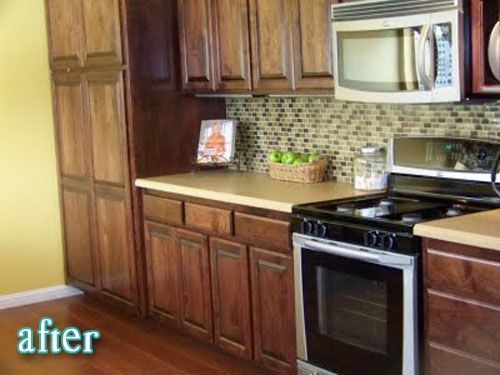 And it would just be wrong to have a sexy kitchen right around the corner from a frumpy living room. That would be like wearing Crocs to your wedding. (Please don't wear Crocs to your wedding.) So the living room got a makeover too! Read all about it on Raquel's blog The Glamorous Life.