So, try and keep this straight. This first before and after project by Rita at
Curbside Creations
features WHITE bricks painted brown! 
 The next one by Kristen at
k.f.d. Designs
features BROWN tile (and cabinets) painted white! 
 What do you think? Do you prefer one over the other?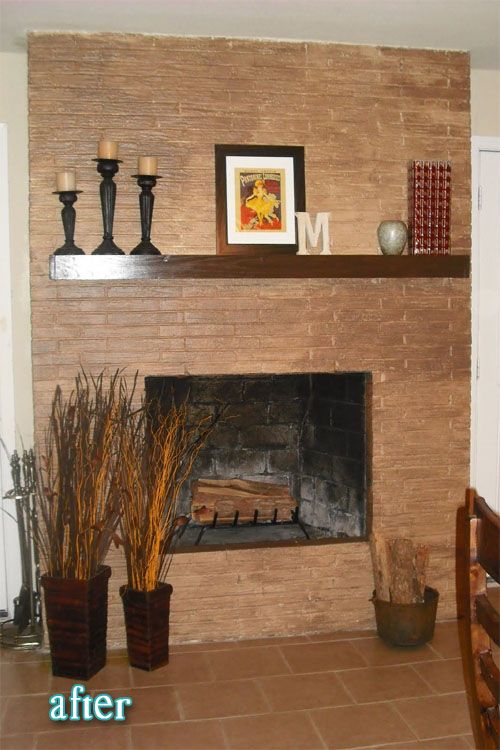 ***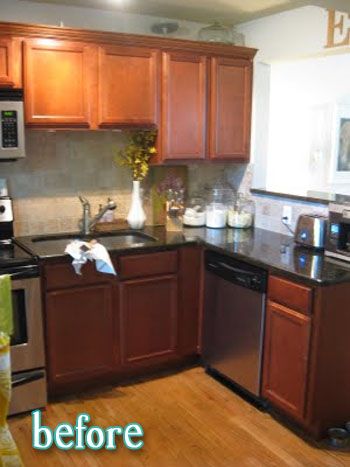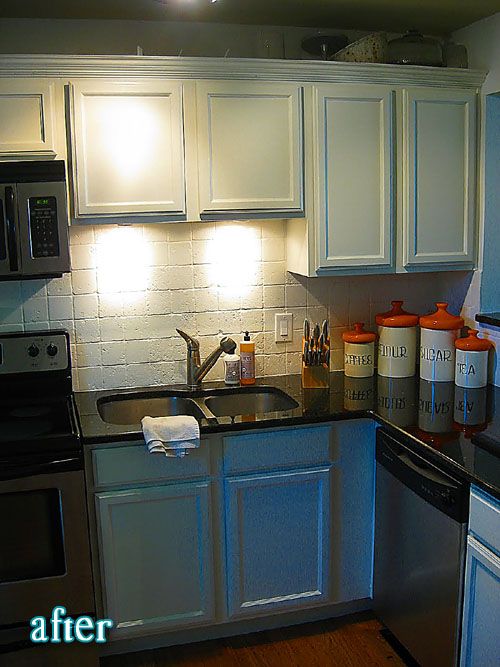 I think they both look great! Because I see where they each were going with their ideas.
Rita wanted to liven up her bland wall, and I think she did a great job making it warmer and richer. Looks like it must have taken a lot of time to get the color variations in the bricks just right.

I also really like Kristen's kitchen, it looks so fresh and so clean, clean. I would never have though of painting tile, but I really like it and I think it helps the room retain a cottage-like feel.
Cottage as in cute vintage-type home, not cheese.