I don't feel too bad showing projects that have already been featured many times throughout
blogland
. I figure I probably have at least one reader who doesn't subscribe to a bunch of blogs, and just checks in here instead. (Hi Mom!) 
 So, as it's my duty to report the latest and greatest, here is are a few projects from Michelle at
Three Men and a Lady.
 First up, her master bedroom redo! If I was annoying and obnoxious (please say I'm not), I'd screech my head off like
Mary Murphy
and put this bedroom on The Hot Tamale Train!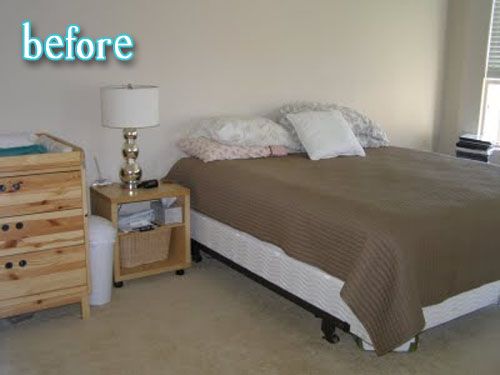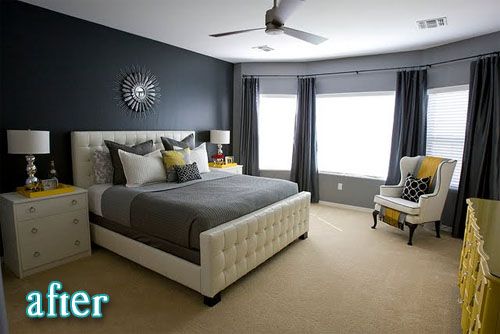 WOW! Now check out this sad little corner over here: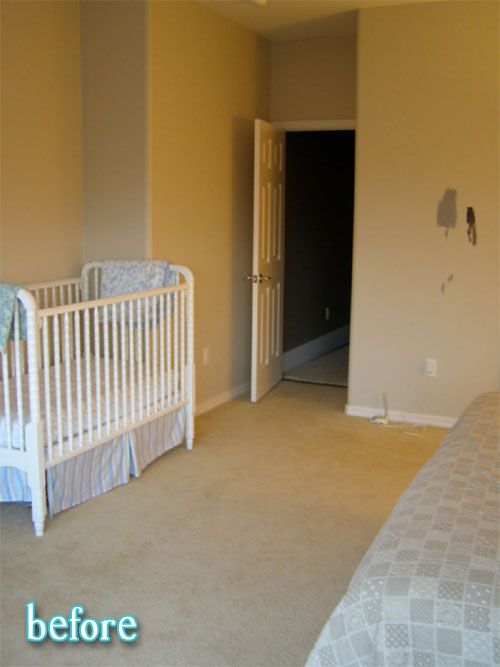 (She made that joshua tree picture herself. I know. I hate her too.)
(Not really, I think she's great!)
And here is one more. She made over this generic
Wal
-Mart piece into the perfect foyer table.