Here are a few of her projects that were my faces: 
 First, this
giftwrap

holder
repurposed
from dowels and an old magnet board that was no longer serving a useful purpose. Great idea! My
giftwrap
is not nearly as cute, therefore, it resides on a dusty shelf in my laundry room.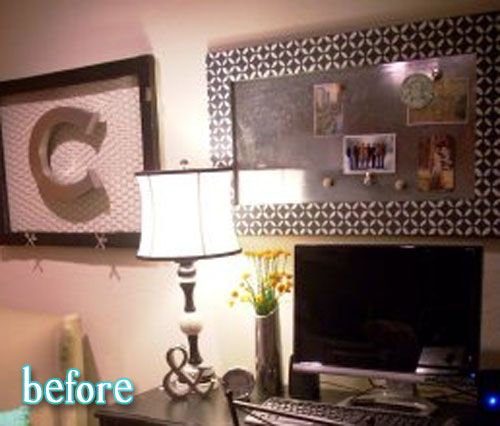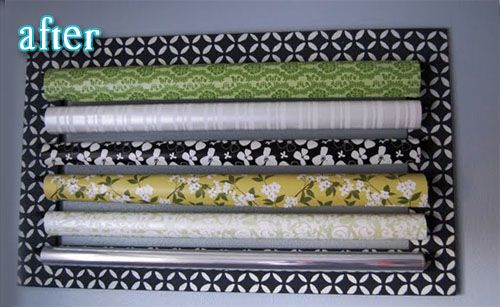 This spunky ottoman used to be an ottoman base? Or small table? That's up for debate, I guess, but now it is a fabulous footstool!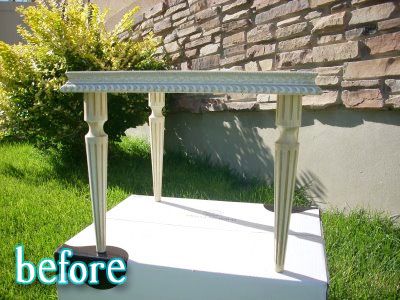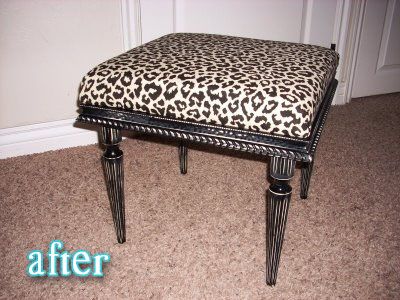 Isn't this cane chair the cutest thing you've ever seen?
No, not this one: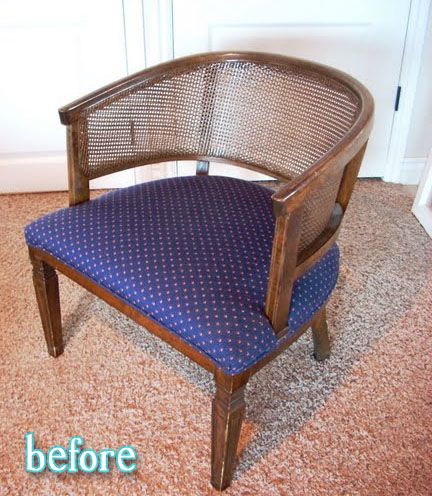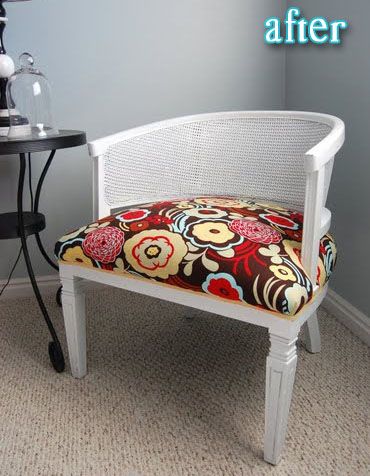 And, the man cave. It truly was living up to its name. Now it is so bright and organized! I love the desk made from an old door and two filing cabinets. What more do you need?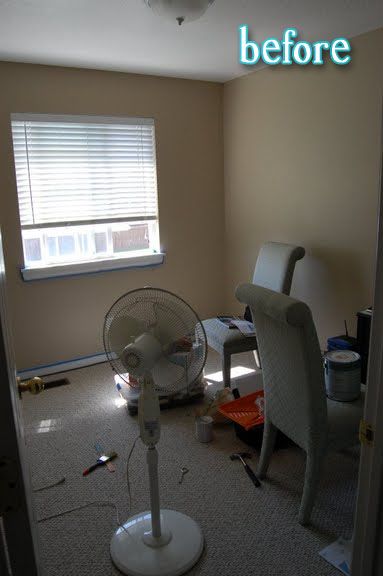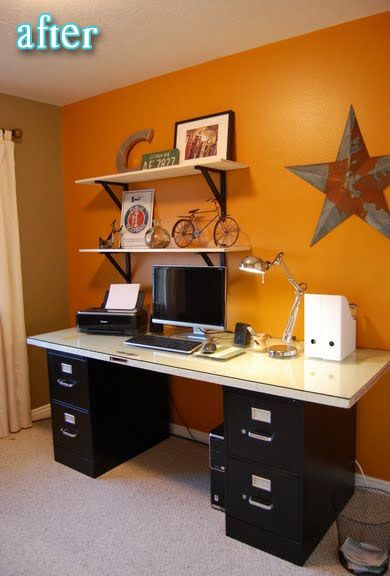 Well, a chair. You might need one more chair. Here you go: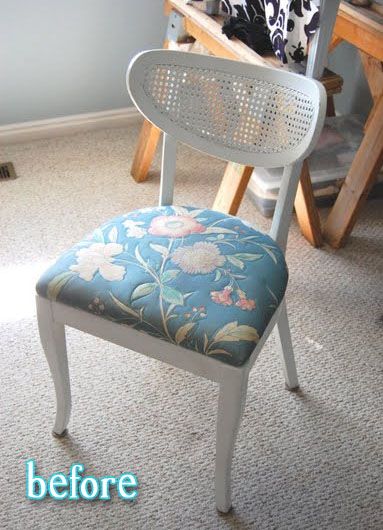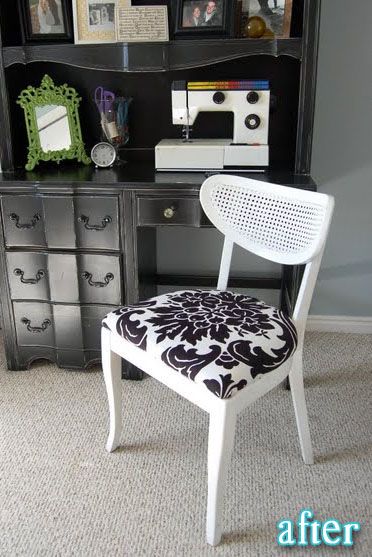 Thanks for sharing your fabulous talent with us Shannon!