Shelbie
from
My Style My Own
took this old bookcase and converted it into an entertainment center. Because who needs books when you have a great big TV? (Totally kidding). 
 I honestly think it's a smart idea, and it looks great! Much better to customize something like this with real quality, than to use your money on some cheap particle board type item, don't you think?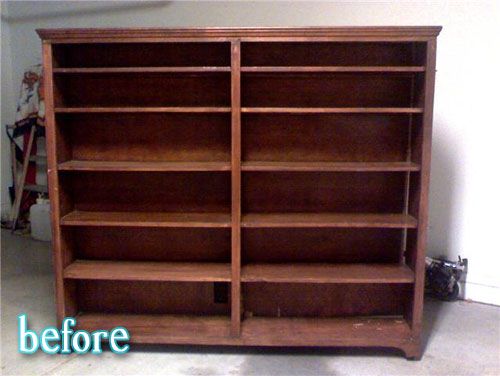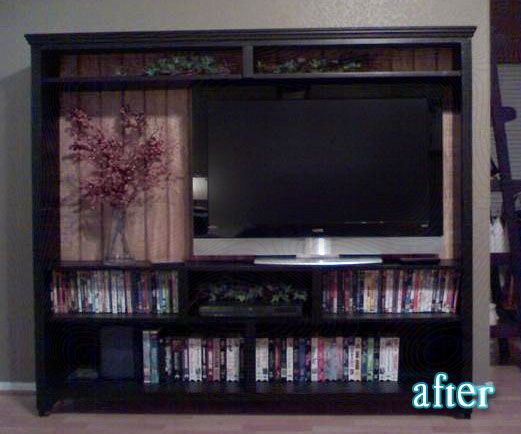 But the projects keep coming! Check out a few of her other before and afters:
A $2.50 Goodwill chair
(you know how I loves a good chair redo)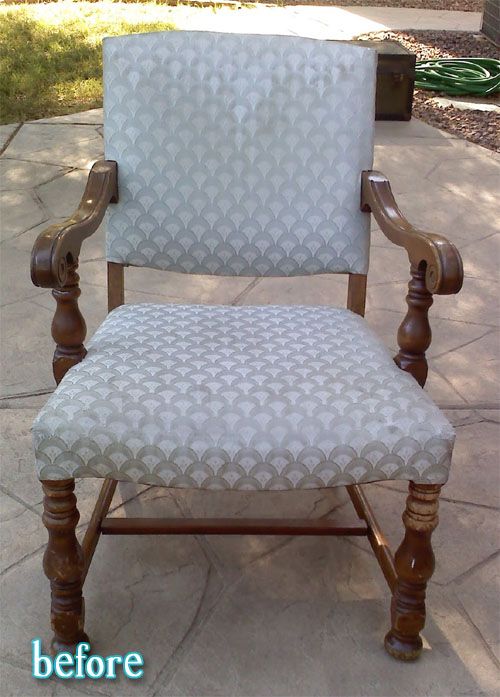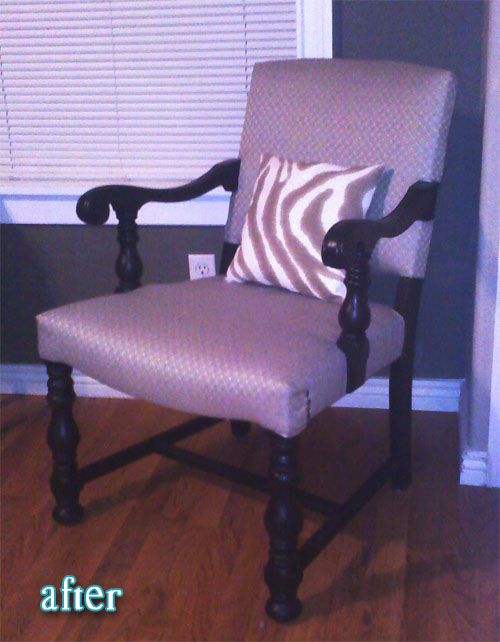 Love the zebra pillow!
And last but
definitely
not least, a wonderful kitchen redo. She ordered the cabinets plain and
hand painted
them herself! She was happy to replace the blue laminate
counter tops
, and I can relate. Our first apartment ever had bright red counters with dark, dark cabinets and hunter green carpet. Everyday was like Christmas, if Christmas was ugly and depressing.