Let's go on a little field trip over to
DIY
, and see them take a plain white dresser in two totally different directions. 
 The first leather-like look was inspired by the
briefcase
handles which were actually used as, um, handles; and the second dresser was also given some new handles and moulding to add some antique flair. I believe the original dresser came from my boyfriend, Ikea.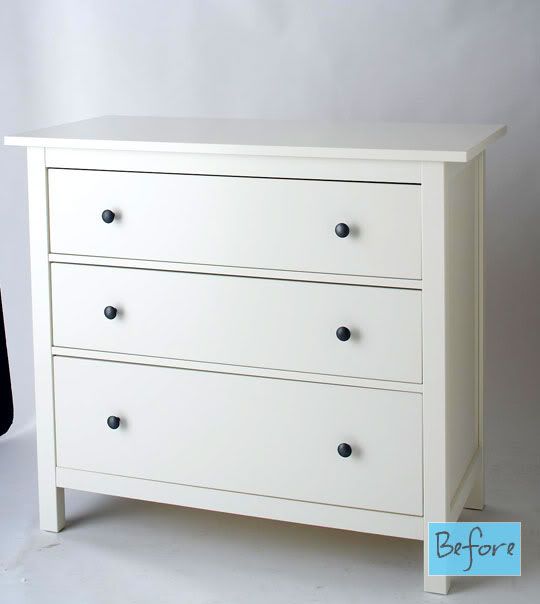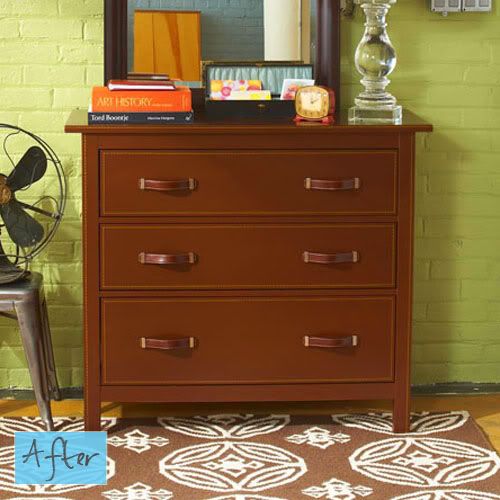 And let's zoom in, shall we? Check out the fake stitching, made with a gold leaf pen (and a steady hand).