Happy Friday! Get ready for some chandelier makeovers comin' atcha!
I have amassed a healthy collection of chandelier before and afters, and what I love about them is they are ALL THE SAME chandelier! Even I have it! (Try to guess which is mine. Ok, I'll tell you. It's the first one!)
So, without further ado, here are the ladies: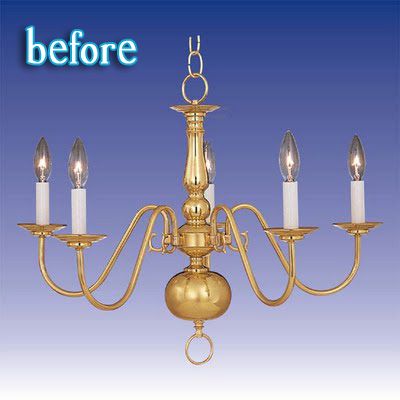 Woof!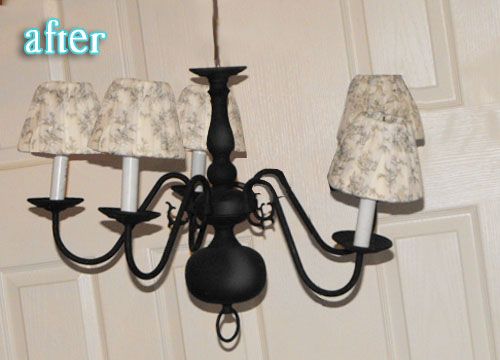 Some matte black and toile covered shades, courtesy of moi. (Ha ha, I linked to myself, so I wouldn't feel left out!) Ok, moving on: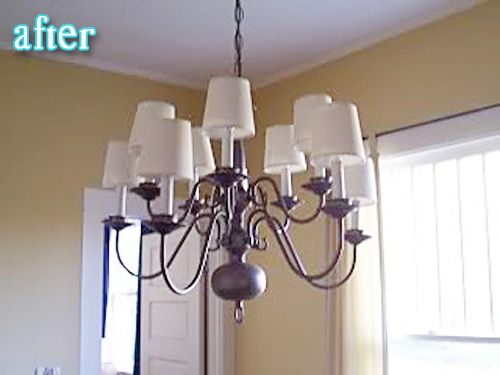 The two-tiered version, simple and chic, by The Mrs. at House it Going. (Gotta love that name!)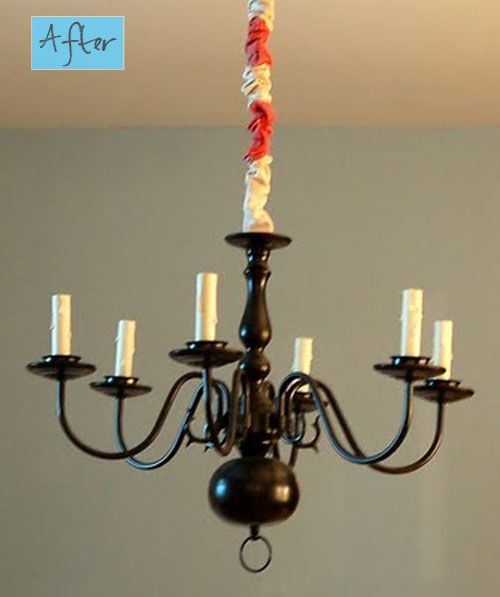 Miss Mustard Seed herself, went the extra mile by including faux wax-drippings made with a glue gun! Brilliant!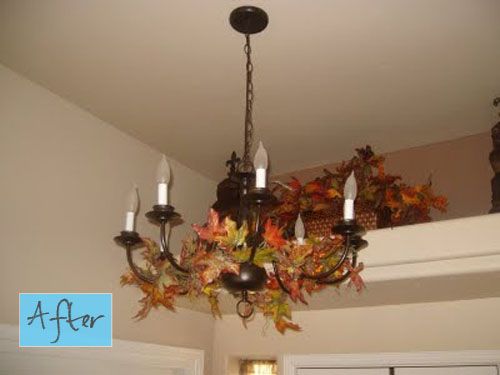 A fall-ified, oil-rubbed-bronze beauty from the Enchantresses 3. See more HERE.


I would redecorate my whole existence around this one. From Cookie.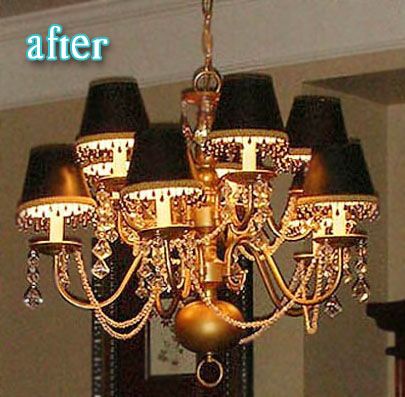 I sincerely revere this premier chandelier! Very glamourous redo from Cathy at The Stylish House.
And now here are a couple that aren't the same, but were too fun to resist!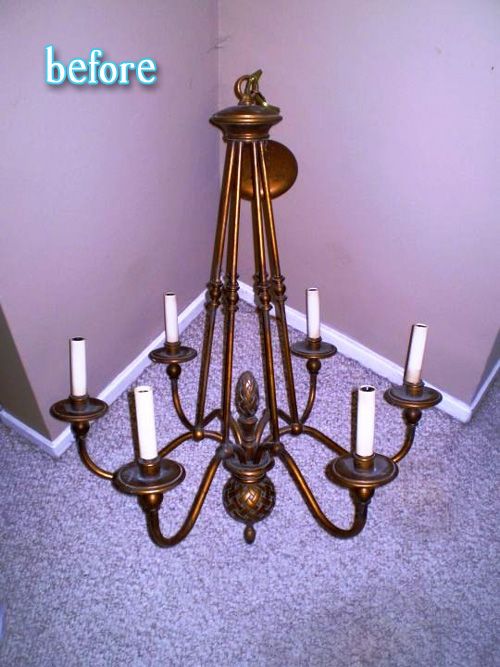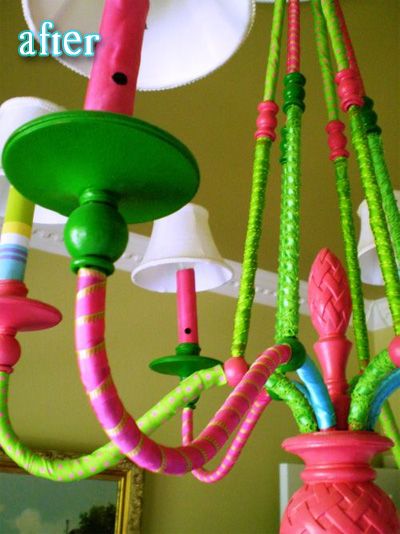 Funky ribbon fun from David.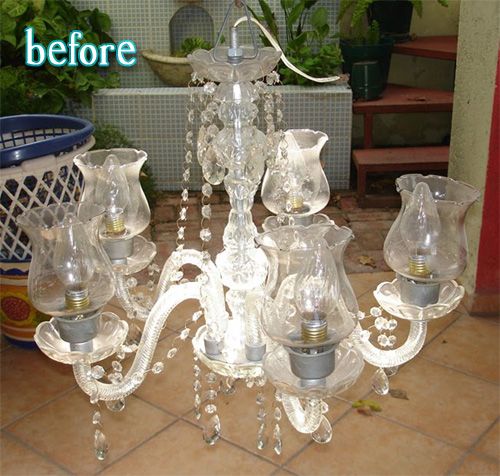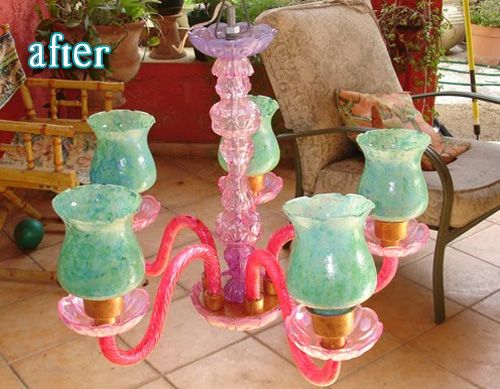 If I'm not mistaken, I believe this was done with nail polish! Of all things! Wowzers. From Theresa.

Have a great weekend friends!