This little shelf project is dear to me! This is what passed as "decor" in my home when my husband and I were very first married! (The sad, plastic before, that is). 
 I wish I was as creative as Joyce from
Cheap Frills
back then and could have dolled them up, even on a newlywed budget. She did this on the cheap with acrylic paint, scrapbook paper, and ribbon. She says she's hoping that "Having a somewhat prettier storage area will assist me in actually STORING things away."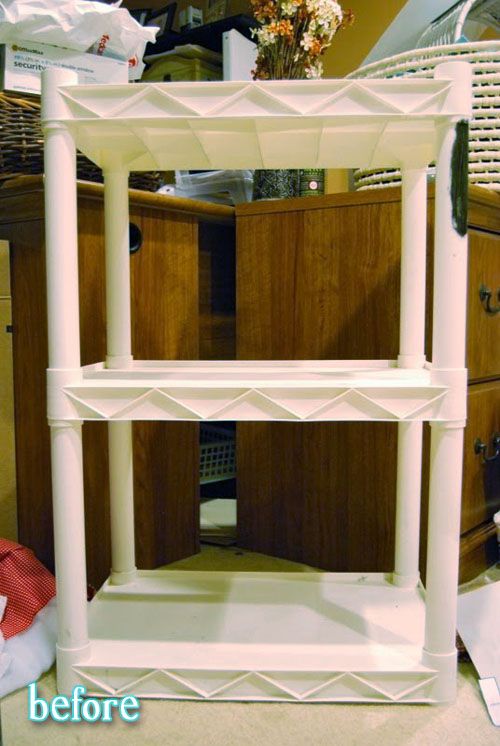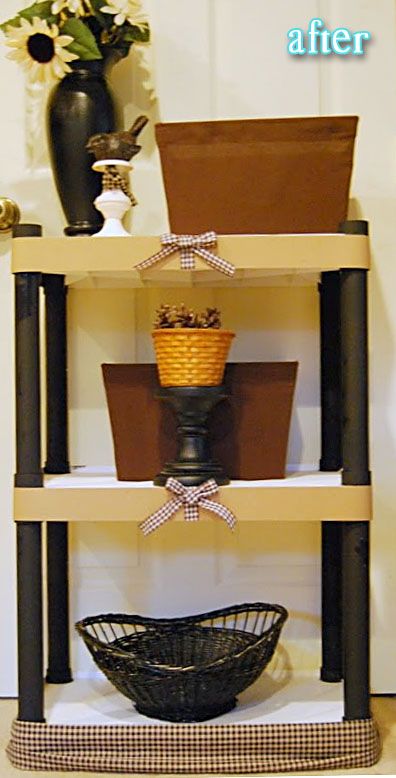 And here's another project by Joyce, a breadbox redo! Isn't it cute? I like the chalkboard insert. I'd probably write something predictable, like "Bread" and then hide chocolate in there!