I thought I'd continue with the chair makeover vibe that's been a-happening here at Better After this week. So here, for your gazing pleasure, are a bunch of chairs!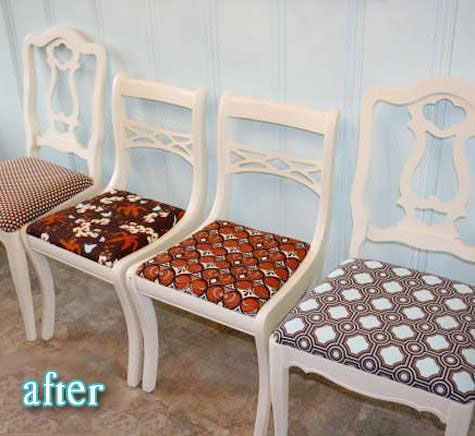 I love that these don't all exactly match! I wish I could pull that off without having a mental crisis. Loving the fall-
ish
colors on these also, courtesy of
Design Sponge
.
***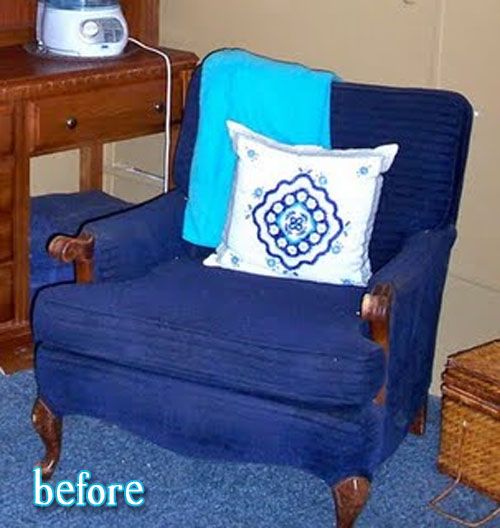 Brittany
gave this old family heirloom a little mouth-to-mouth (uh, not literally) with a revived upholstery job. Looks WAY better!
***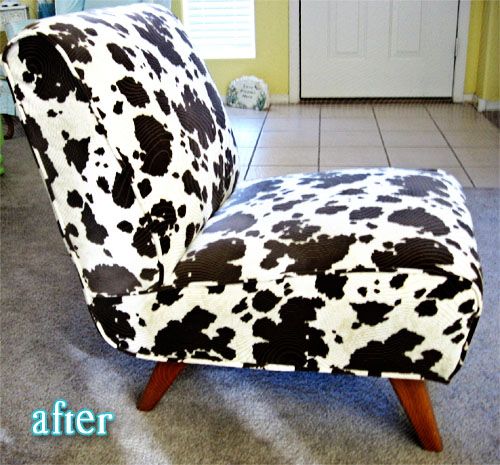 Moooooove
over boring! Say howdy to some Texas-sized fun with this chair redo from
Victoria
,
ya'll
!
***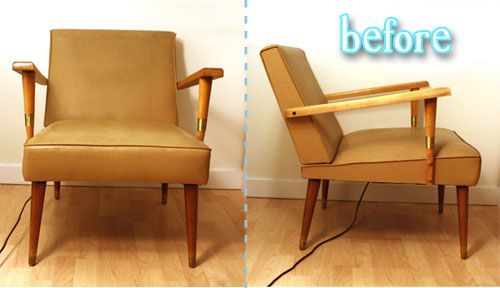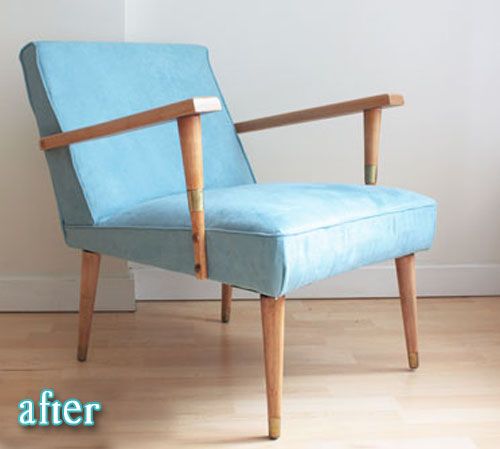 Sweet, simple, and suede. A hip redo from Britt at
Cucumbersome.
***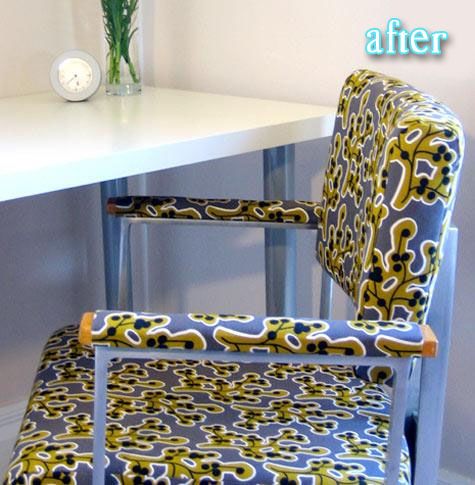 Who decided office furniture has to be beige, oatmeal, and bland? I find bland office
furniture
offensive by its very lack of offensiveness! Redo by Joanie and James, courtesy of
Design Sponge
.
***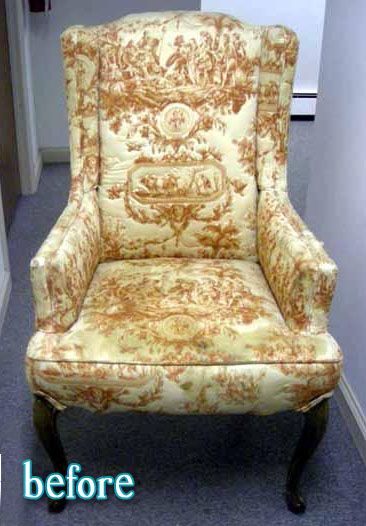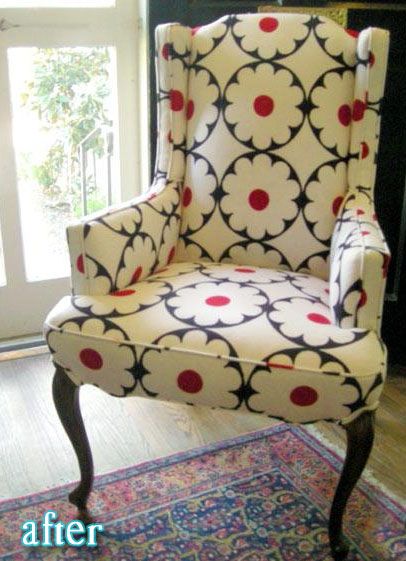 Oh, goodness. This last one makes me want to weep. Weep hot, salty tears of love and longing. So lovely. Sigh. From Molly at
Chairloom
.
***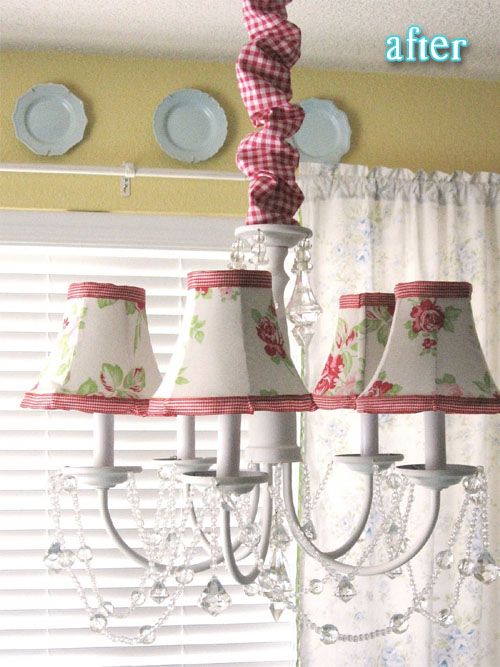 And I feel like a jerk! This little beauty was hiding in my email inbox and missed the chandelier party! Sorry hun, I guess your invite got lost in the mail! From Whimsy by Victoria.
Whelperdoodles
(yes, that is a word I actually say), that's all folks!
Have a super weekend, and thanks so much to you! Yes you! For subscribing, following, commenting and emailing me your fabulous before and afters. Imaginary hugs and high-fives to you!