Rebecca
has a great site going on over at
Blue Cricket Design
, full of all kinds of activities and projects. She even grouped a bunch of her before and afters all in one post! I like to think that she did it just for me, so I could easily share them with you! 
 First up: she found a piano for sale in the classified ads and painted it red. I love it!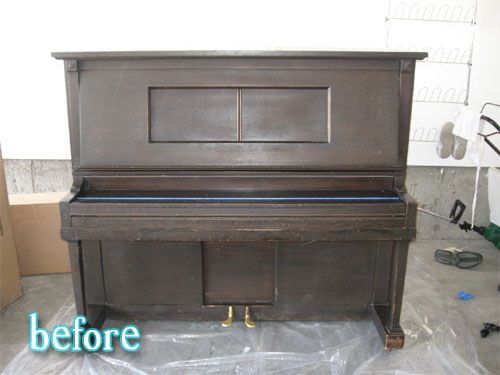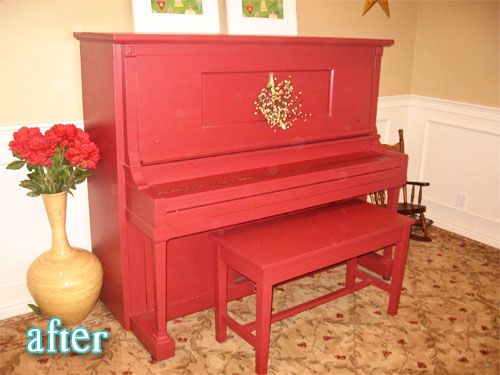 Then, she gave this distressed old bookcase a new distressed-on-purpose paint job and some sassy little curtains.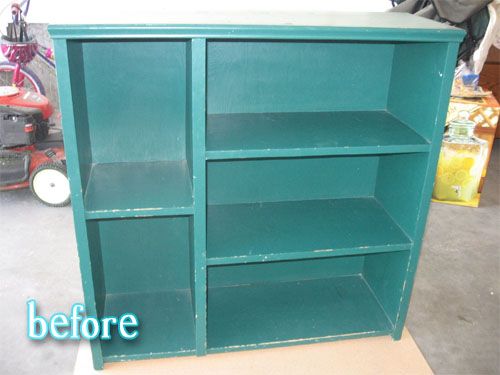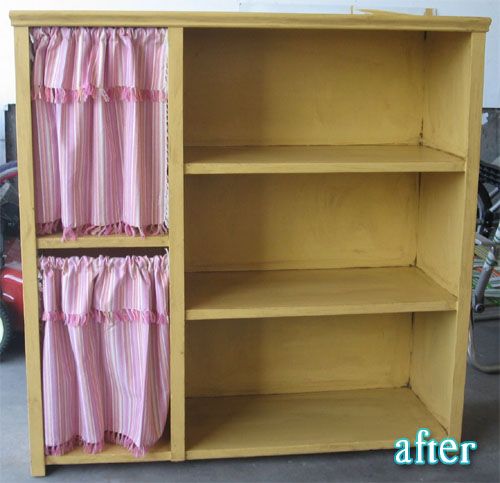 And finally, what might be my favorite, this lovely dresser redo. I love how the distressing brings out all the swirly detail in the wood and how the old handles pop against the new color. Great stuff! Check her blog out for more HERE.