Here are a trio of tables that all looked remarkably the same, in their sad, neglected 'before' states. However, they couldn't be more different as 'afters.'
The first makeover comes from Marian at
Mustard Seed Creations
. (Good gravy I love her blog! Everything she does is astounding!) Check out her chalkboard table tutorial
HERE.
I love the second table as well, a completely different look! Lisa from
Recaptured Charm
repainted this table robin's egg blue, then gave it an extra touch of personality with fun fabric and a glass top.
And the last table was rescued by Kendra at
My Insanity
. I'm loving the two toned look. I don't know how she managed to get that nasty broke-down wood to look so good, but dang, it looks good!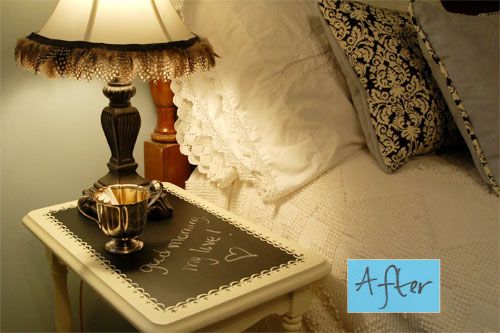 ***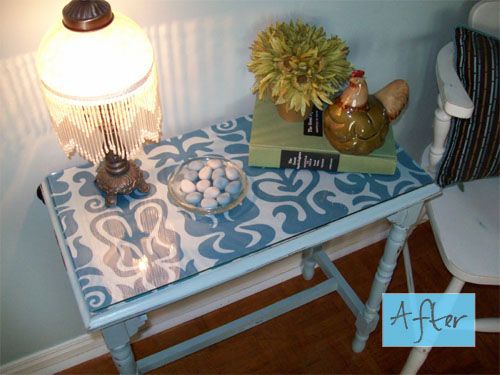 ***