Here are a few simple makeovers that show what a difference a coat of white and a little bit of detail can make.
The first is a milk jug makeover from Whitney at Shanty 2 Chic. She was inspired by her sister's project, the rooster pitcher, as seen below. A lot of people are on the "rooster as decor" fan-wagon (if there is such thing as a fan-wagon), but I do think it must be done carefully. I have a certain in-law who is so into the rooster thing, I once counted over 100 rooster-themed items in her kitchen! That is not only extreme rooster overdose, but it is also terrifying, and should probably be illegal.
 And finally, some freshened up canisters by Lisa at Recaptured Charm. So cute! I love the swirly little initials.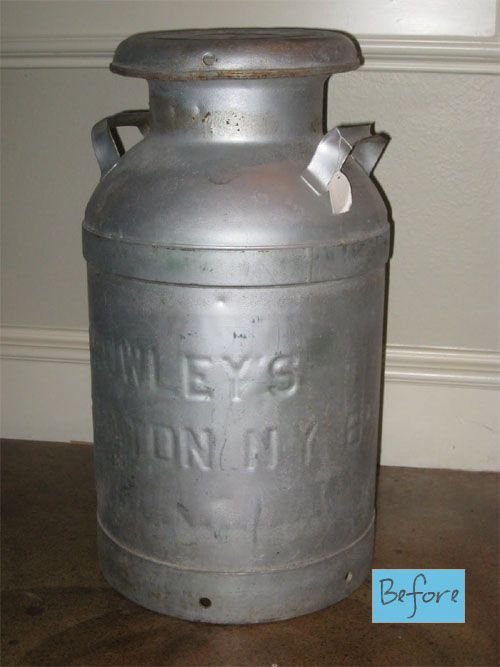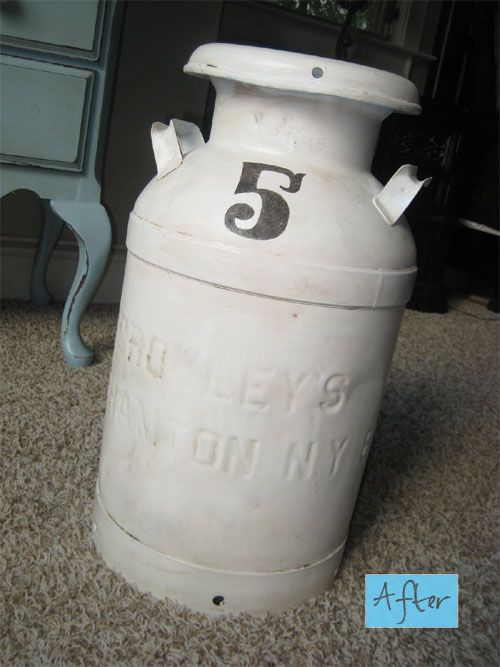 ***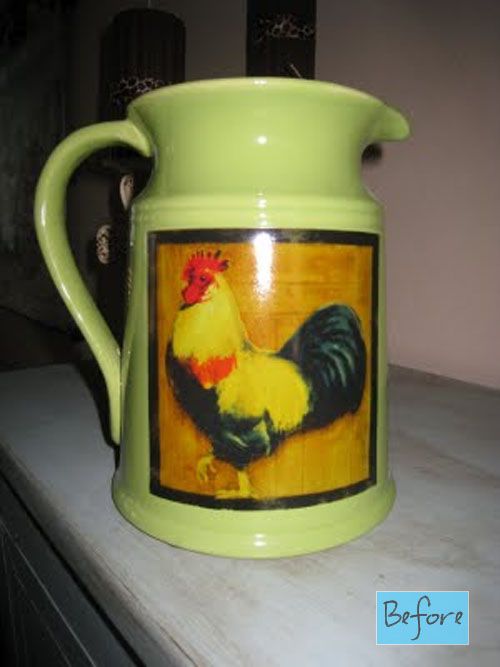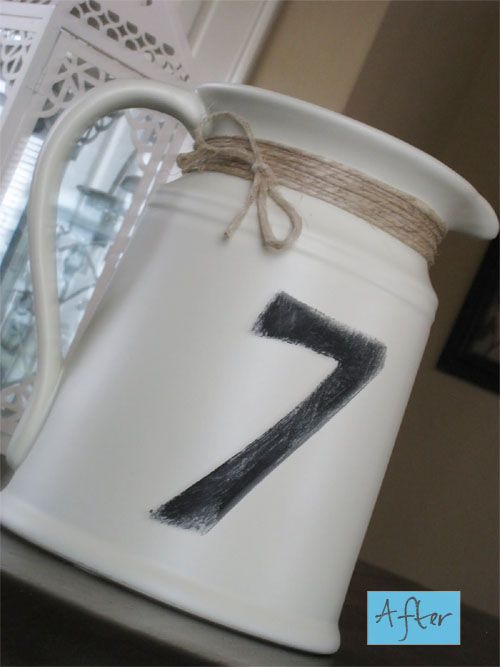 ***