I think I must have been in the bathroom when they were giving out talents, because other than the fact that I can make funny shapes out of pancake batter, I'm
severely
lacking in the creativity department. Especially compared to Ashley and Whitney, the two sisters behind
Shanty 2 Chic
, who I'm pretty sure went back for seconds at the talent buffet. 
This first project of Whitney's has been posted on approximately 735 other blogs, so chances are you've seen it, but that just means it's really good. So check it out again. Behold, the shutter headboard: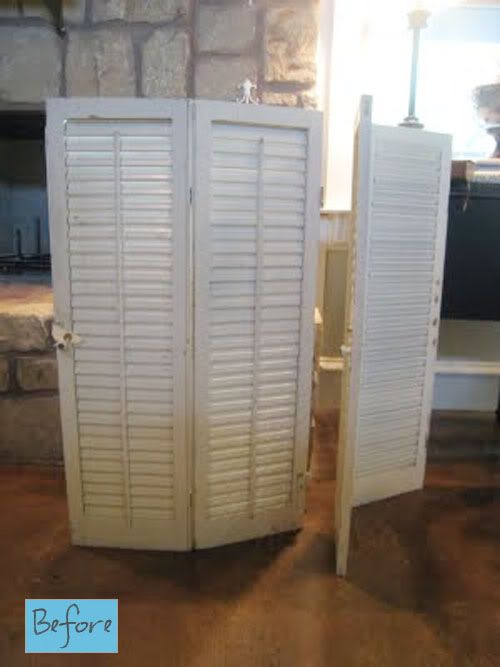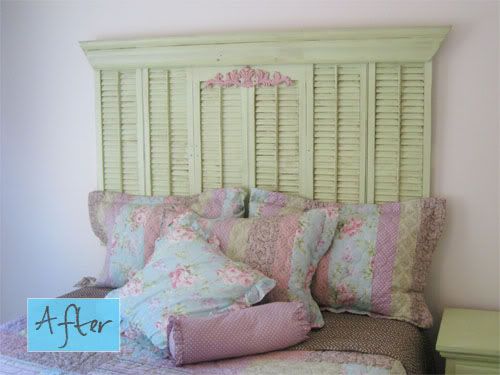 ***
Here's another cute one. Not fans of the cheesy, pastel "FRIENDS" blocks, they transformed them into vintage looking dice! Love! 

Dice tutorial can be found
HERE
.
***
 And this next project is super lovely. Who would have thought to remove the drawers and cabinets of that old highboy and line the back with burlap? Um, not me. I'm too busy making Speed Racer pancakes.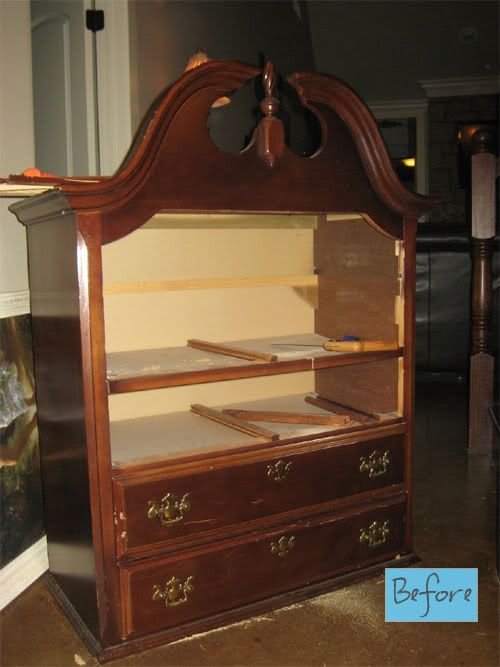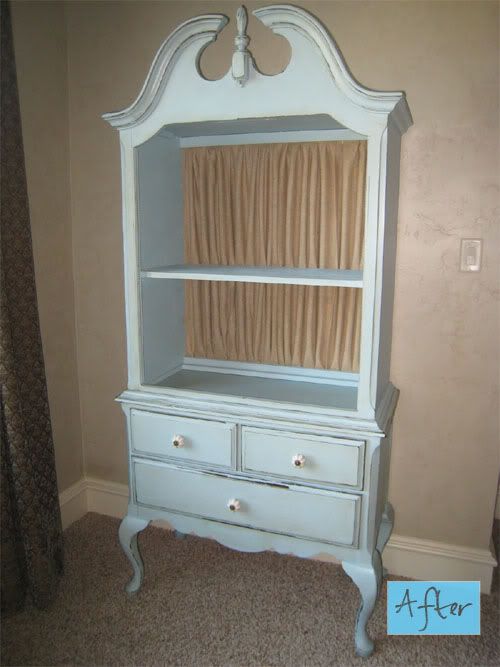 Check out the tutorial
HERE
, and find even more great projects on their blog to smolder with jealousy at.  
I know what you're thinking. "Hey, what about the Speed Racer pancake tutorial?" Ok, here it is: Speed Racer pancakes look like regular pancakes, only lumpier. Just don't tell my 3 year old.