It's been awhile since I posted some room
redos
, so here come a couple bathrooms, can you handle it?!
Ok, first here is a lovely bathroom from AnNicole over at Our Suburban Cottage. (The after is lovely I mean, NOT the before, as you can plainly see by that "chic" banister room divider thing and the pepto-pink tile).
My favorite thing about this room is the price tag! She says it was only around $400 for this transformation. Bonus, she recently redid her master bath also, you can see for yourself HERE.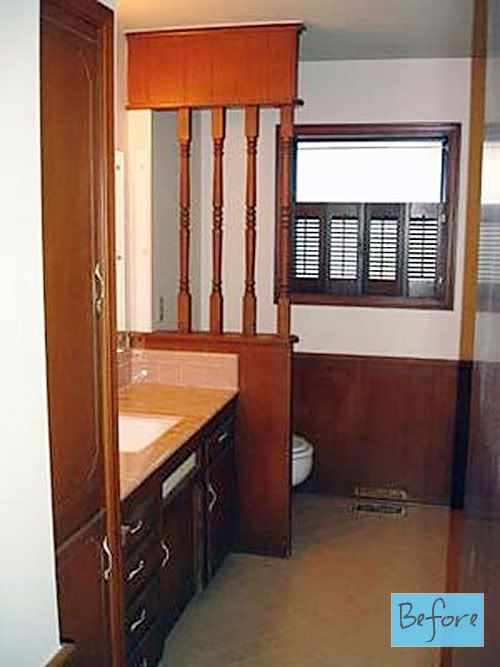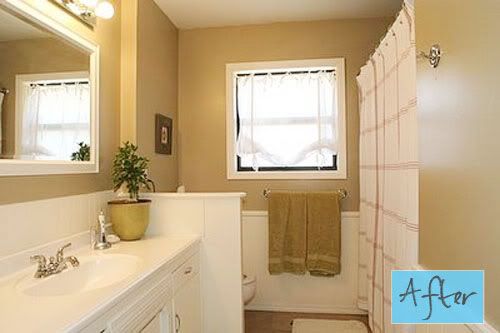 Unhappy with the paint color and trying to work with tall ceilings, Sarah added moulding and
beadboard
around her master tub.
Taking it a step further, she recently stenciled the moulding. (Secret: when I think of "stencils" as decor, I think of my college apartment that had a purple grapevine stencil sponge painted around the
tippy
top of the walls, early 90's style. Cheesy!) But guess what? There are sexy stencils out there and not only does she prove it, she also has a tutorial on
textured stencils
too.
Then she tiled around the tub (by herself!). Even better! It's like a fancy hotel, I'd say. Check it out
HERE.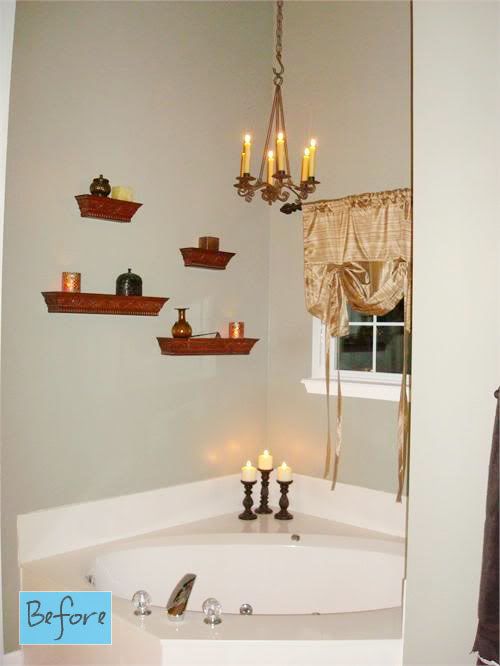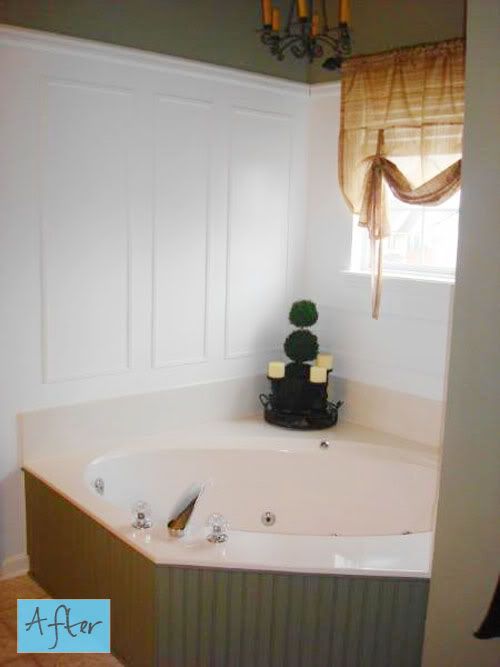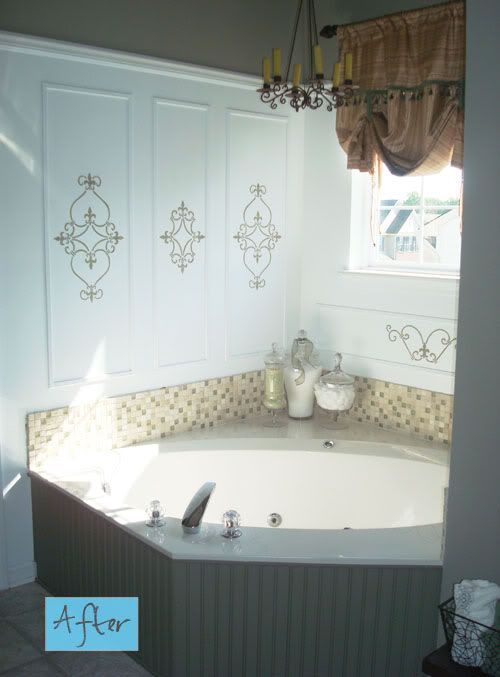 And I do hope you've stuck around for the surprise, because I LOVE it! It's a dog bed made from an old table! What do you think about that?! I think it's great. Rene from
Paddywack

Designs
created this for her dogs to help keep them off the furniture.
I even thought about making one for my dog, but then I remembered that my dog is annoying and I really don't like him that much. He's glaring at me right now with his beady little eyes, thinking about peeing in my shoes again, I know it. We don't get along, me and my dog.
Rene's dogs look nice. I bet they would never drag dead crickets in the house and give them to the baby.
Not that that's ever happened to me.
Have a great weekend!